Sending a mail merge with individual attachments
Instead of sending the same attachment to each recipient, learn how to send a mail merge with individual attachments using SecureMailMerge.
Step 1. Prepare all files in a single folder on your computer.
All files used for individual attachments must be in a single folder on your hard drive. You will be asked to select them all in a later step. Use the file names in the next step to associate them with a recipient.
Step 2. Add a column called "Attachments" to your spreadsheet.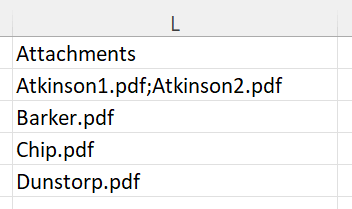 Add a column to your spreadsheet called "Attachments". Add the names of the files in the cell for each recipient. You can add multiple files by separating them with a semi-colon.
Step 3. Upload files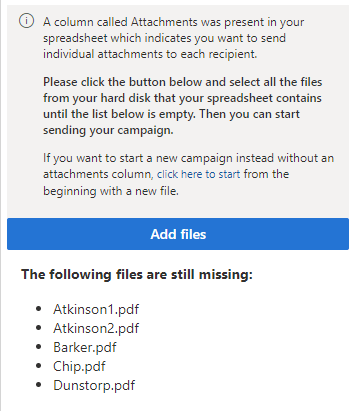 The Attachments column will be detected and you will be asked to upload the files it has found. You must upload all files in the spreadsheet by clicking on "Add files ".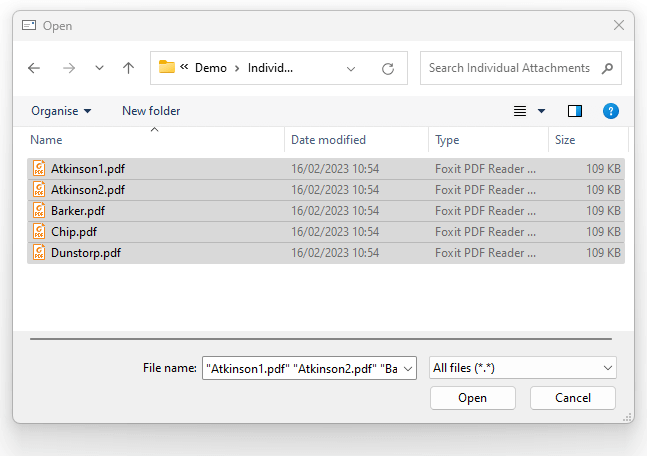 The file browser will open and you can press the CTRL + A key to select them all. Then click "Open"
Step 4. Test and send your campaign
Once you"ve uploaded all files you can now send a test and then send the actual campaign.
→ Click here for our guide on personalizing your email.
If you close the plugin and re-open it, or pause and then continue campaign sending, you will have to repeat Step 3 again and upload all the files. The files that have already been sent will not be sent again, but in order to validate the spreadsheet all files must be uploaded.